Enjoy your stay
---
Lepanto Beach Hotel is located at the beach of Gribovo, the most beautiful beach of Nafpaktos, with running waters and shady plane trees that reach the sea. The town center, the picturesque port and the market are at a distance of just 10 minutes on foot.
Enjoy carefree holidays by the sea, at an ideal destination which combines the beauty of the sea with the calmness of the mountains, tradition with modern everyday life and feel like home enjoying the warm hospitality of Lepanto Beach Hotel!
Cafe Bar Lepanto / Organized beach
---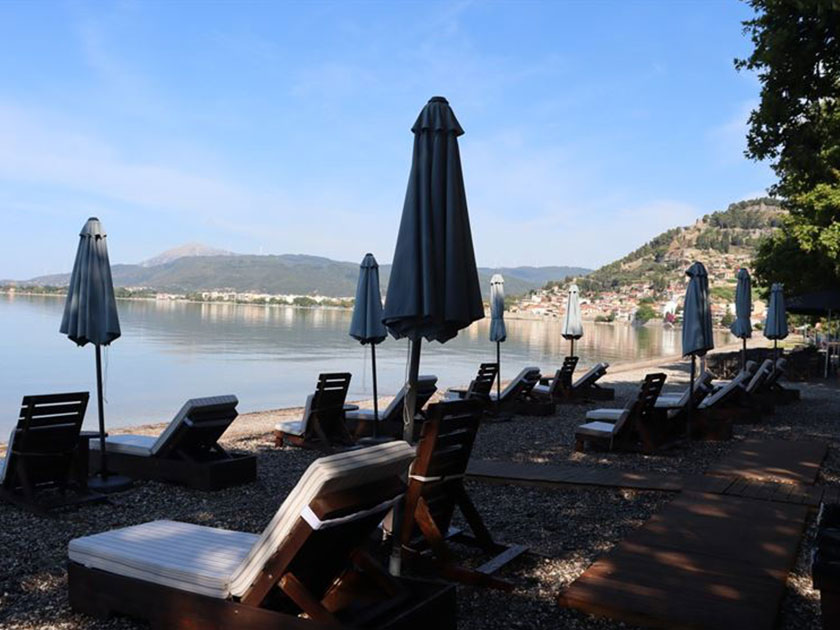 Enjoy your swim in the organized beach of Gribovo under the plane trees.
Various water games are at your disposal to enjoy your vacation
All day relax enjoying the service of Cafe Bar Lepanto